2010
Scott Gleason, as assistant professor in Concordia gathered a small team of engineering students to participate in CSDC1 with Consat-1.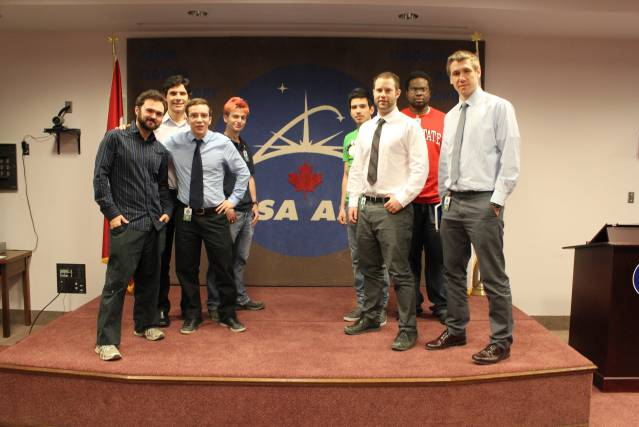 ---
2012
Space Concordia wins 1st place at CSDC1.
Transformed into a multi-competition and multi-project society

Creation of Ground Segment
Creation of Rocketry Division
Creation of Robotics Division
Creation of Governing Council

Participation in CSDC2 with Consat-2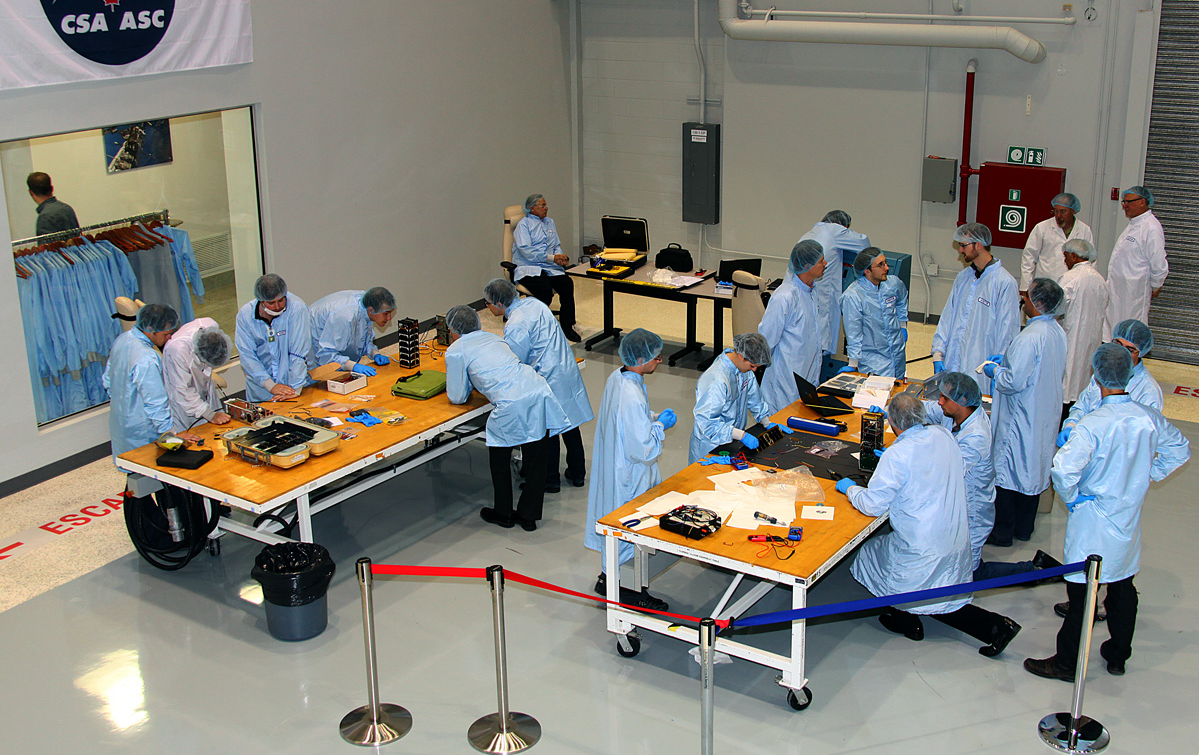 ---
2013
Kickstarter Campaign resulted in the new name for Consat-2: Aleksandr.
Space Concordia relocates to H1029-7.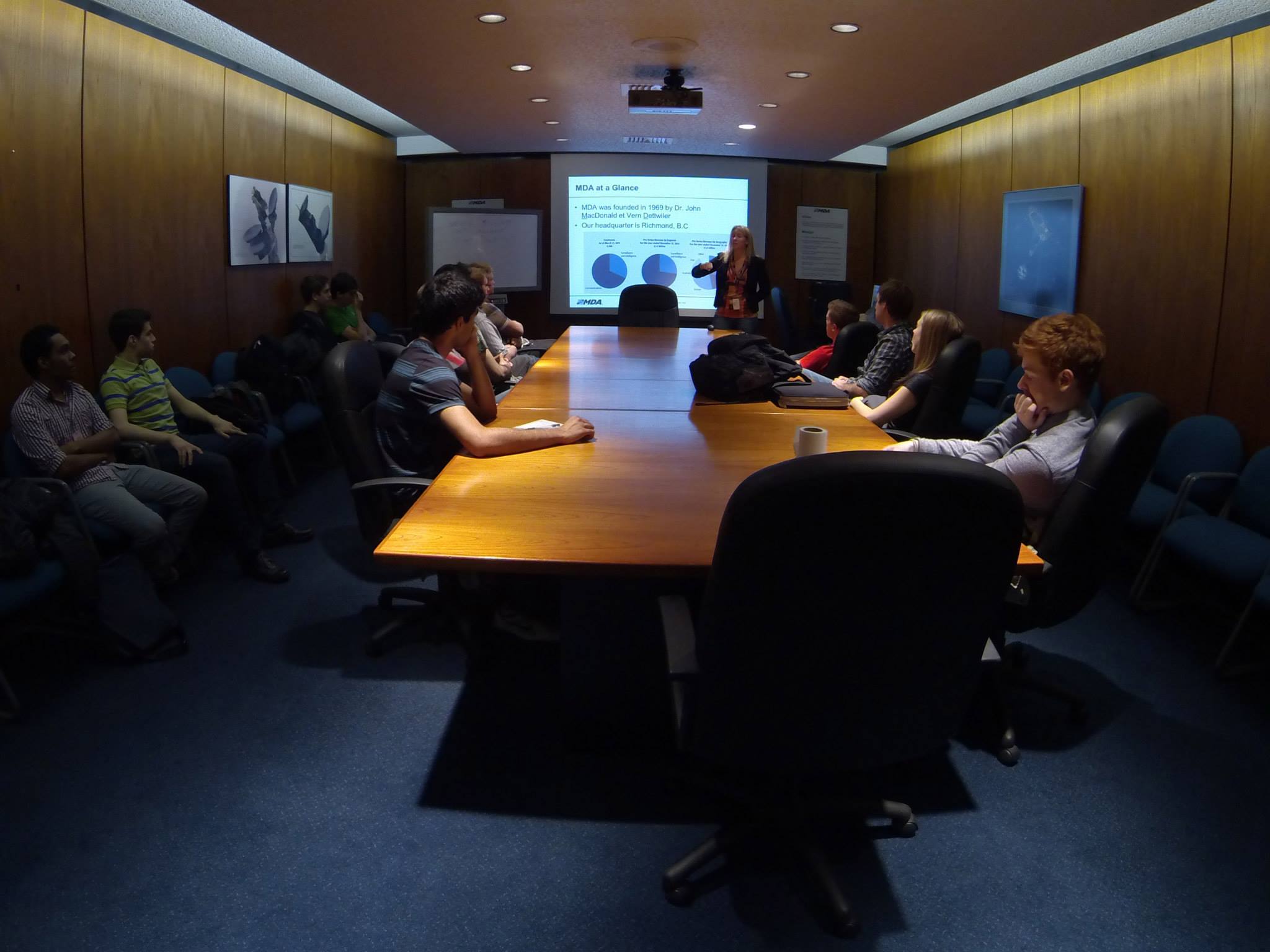 ---
2014
Space Concordia - Satellite Division wins 2nd place at CSDC2.
Participation in CSDC3
Participation in IREC 2015 with Arcturus
Concordia TEDx Presentation
---
2015
Space Concordia - Rocketry Division wins 2nd place for payload category in IREC 2015
Release of MASS: An open-source mechanical design for 3U CubeSats
Creation of Special Projects Division

High Altitude Balloon Project
Bio-Payload Project
Plasma Propulsion Project

Participation at Caltech Challenge. A SC Member's team was awarded as winner
Space Concordia welcomes their new faculty advisor: Dr. Krzysztof (Chris) Skonieczny
Presentation at IAC 2015
Space Concordia - Satellite Division starts a new project: SDR and Signal Processing
Participation in IREC 2016 with Aurelius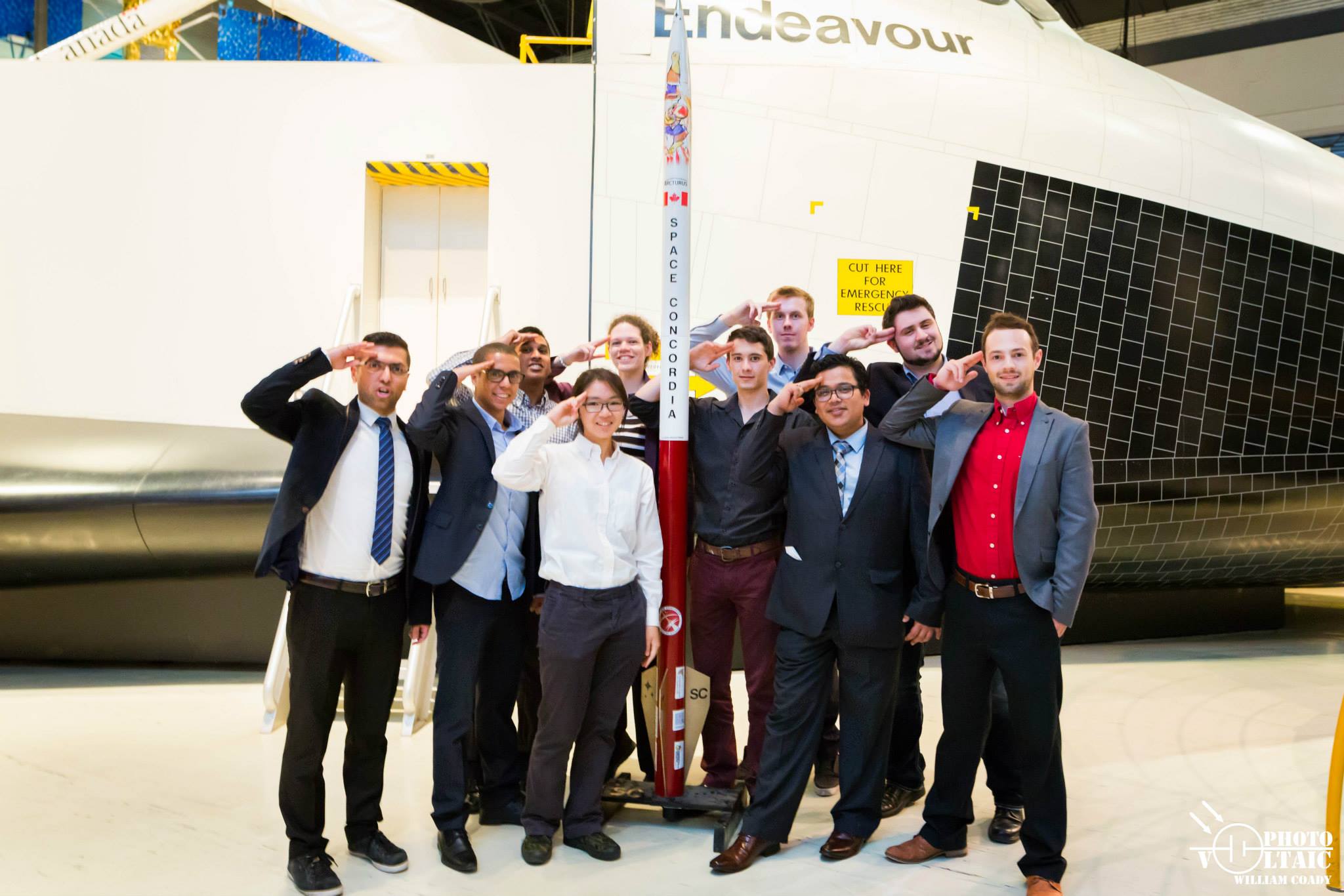 ---
2016
Space Concordia - Satellite Division wins 1st place in CSDC3
Space Concordia - Rocketry Division wins 2nd place overall in IREC 2016
Space Concordia - Special Projects Division launches Icarus-1 HAB and Icarus-2 HAB
Space Concordia adopts a new logo
Presentation at CSCA SmallSat Symposium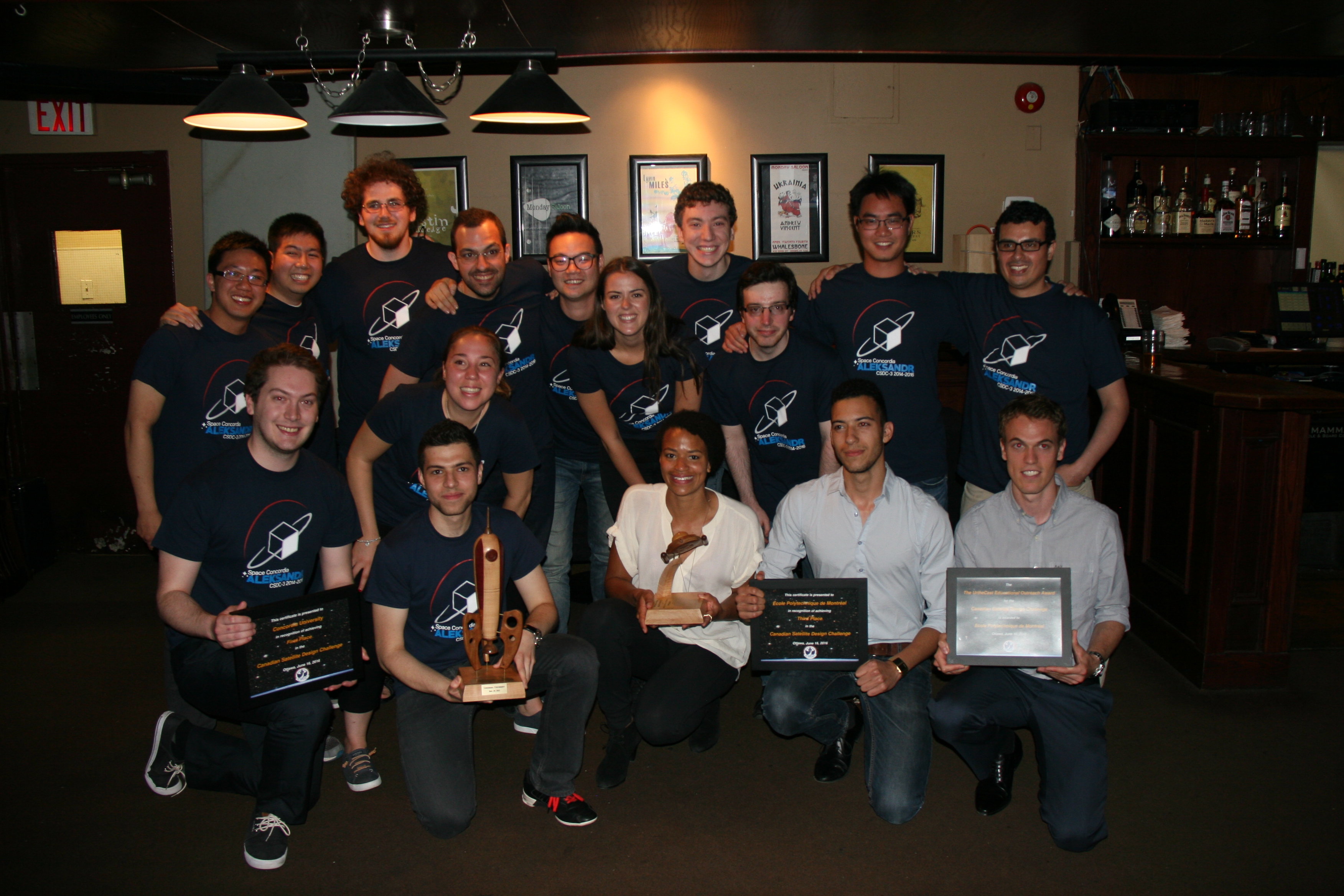 ---